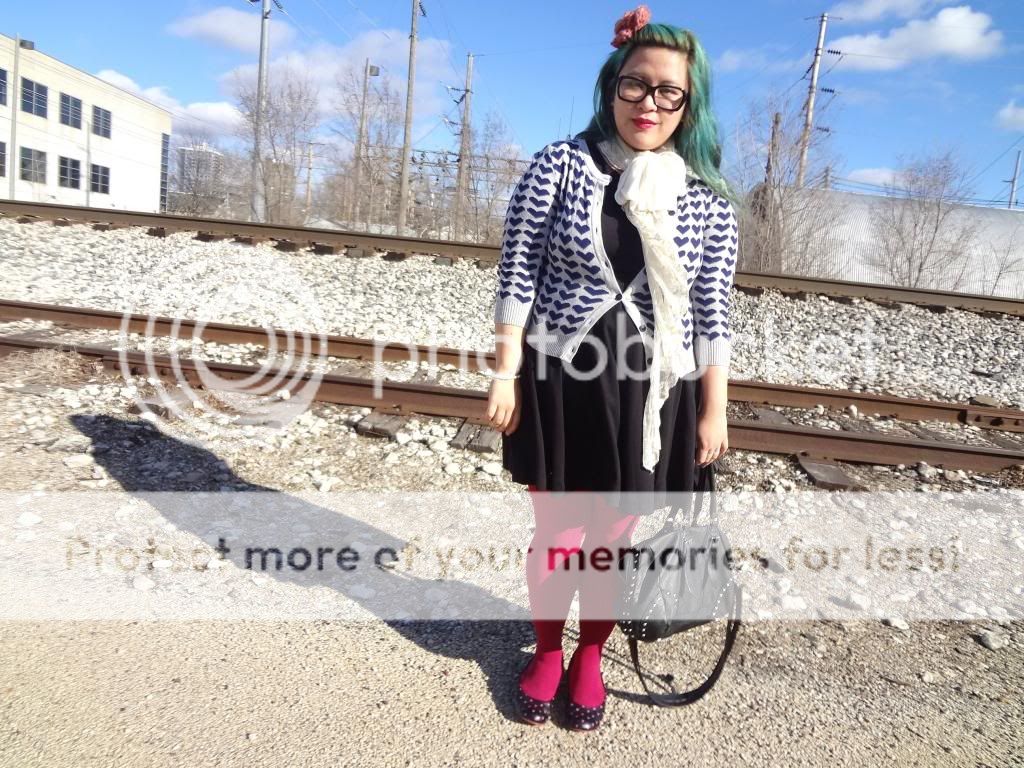 faux fur coat: vintage
blue hearts cardigan: Forever 21
black skater dress: H &M
maroon tights: HUE
heart kitten heels: JC Penney (almost a decade ago!)
I've been dying to wear this cardigan from Forever 21 that I got almost a year ago, but haven't had the chance to because a.) it's cut shorter than I'm used to because b.) it's a size S. And obviously, I'm not a size S. But I purchased it anyway because it was on sale for $5, and more importantly, HEARTS!
It's such a gorgeous, sunny day today that I chose to spend the better part of the morning running errands so I could bask in the warmth (no matter how skimpy) of the sunshine. Good thing, too, because now I am totally stoked to finish my shop's tax work and get started on a new collection I have planned for the store.
Speaking of collections, all the bows in my
Vintage Garden
collection are now listed. Every single one of these darlings is made from either repurposed or vintage fabric, so they're good for the earth! Please check out how
Marisa
of the Shades of Monet Chronicles is wearing one of them
here
.
I hope you have a great plans for the weekend!